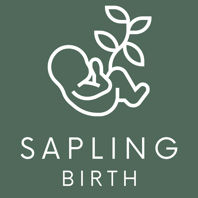 World Breastfeeding Week
It is an honor to be a woman.
"Breastfeeding is a beautiful thing, one of the most beautiful things that exist in nature. Think about how a woman can literally feed her baby with her body! In my eyes, this is a certain form of beauty.... To know that my body can not only form and bring another human being into the world, but that I can actually feed babies with my own milk from my own breasts— that puts me in a state of awe each time I think about it. It is an honour to be a woman."
― C. JoyBell C.
This week is World Breastfeeding Week.
Everybody's breastfeeding journey looks a little different, but I hope from start to finish, you are inspired throughout your story that it is, indeed, an honor to be a woman! We have been so magnificently designed to nurture our children, inside and outside the womb!
Terminology has become a little confusing these days, but you can rest assured in this Truth - that God has created us as WOMEN, and that we BREASTFEED our babies. This is a beautiful calling and purpose specific to our femininity!
"I praise you because I am fearfully and wonderfully made; your works are wonderful, I know that full well." -Psalm 139:14