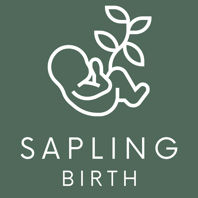 Investing in Your Birth
What your baby registry actually needs.
Are you planning a baby shower?
There are so many things to think about adding to your baby registry! What kind of swaddle do you want to use? Pack-N-Play or crib? Cloth diapers or disposable? How many spit-up cloths will you need? What's the best baby bathtub?
Without a doubt, family and friends will happily fill your nursery closet with outfits, crib sheets, fingernail clippers, and baby books. But here's something to think about -
A lot is invested into supplies, clothing, and decorations for baby. But have you considered asking your family and friends to invest in the services you may need?
What if your baby registry included a way to give toward hiring a doula? Chiropractor appointments? Or even your childbirth classes? These are just as important as a new changing table and baby monitor. Perhaps even more so!
The way you experience childbirth is a monumental start to motherhood - it's a process worth investing in! Consider asking your friends and family to give towards these services. Chances are they would be happy to give you such a worthwhile gift.
Looking for a thorough, comprehensive childbirth class? I recommend taking an online course - the most effective way to experience your own beautiful birth! Click here to start a class today!