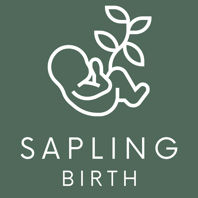 We Are Not Consumed
Dependency and surrender.
Great is Thy faithfulness
Great is Thy faithfulness
Morning by morning new mercies I see
All I have needed Thy hand hath provided
Great is Thy faithfulness, Lord, unto me
You may be familiar with this beautiful hymn. It was written by Thomas Obadiah Chisolm, in 1923. He was inspired by the scripture in Lamentations 3:22-24 that reads, "Because of the Lord's great love we are not consumed, for his compassions never fail. They are new every morning; great is your faithfulness. I say to myself, 'The Lord is my portion; therefore I will wait for him.'" I can see why these verses struck Chisolm with inspiration. They teach us that, with the Lord on our side, we can't be consumed!
The sensations a woman experiences during labor are incomparable. Sometimes we describe the feelings of a contraction like "surges" or "waves". This is because when your uterus contracts there is a build up that peaks, then slowly releases. This can feel like an ocean wave that rushes towards the shore, seemingly bigger and stronger as it gets closer. The powerful wave crashes onto the sand, tumbling with foam and sand. Then it retreats back into the immense ocean. It inevitably repeats this process over and over, all in the exact way that God designed it.
In this same way, a physiological labor progresses most naturally when we're able to allow these "waves" to come closer and stronger, crashing over us at the height of the contraction, then releasing and relaxing our body as it retreats.
As labor gets more and more intense, surrendering like this can be so difficult mentally! It can feel more and more overwhelming. At a certain point, near transition, a woman often feels like she can't go on anymore, that the waves are too powerful and she will be consumed. But this is a signal that she is very close to the finish line!
This is why it's so important that you're able to remind yourself throughout labor that the Lord is on your side. Because of his great love, you can not be consumed! He will not call you into something without walking through it with you. He is compassionate and merciful. You can experience his never ending faithfulness anew, over and over, with each crashing wave.