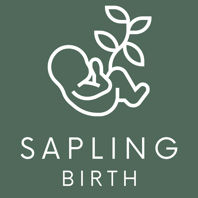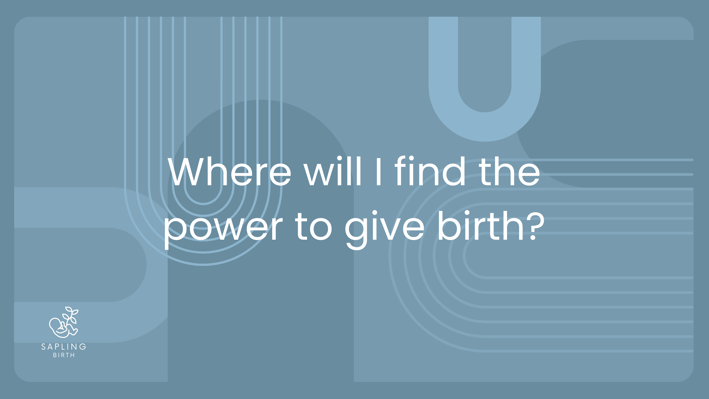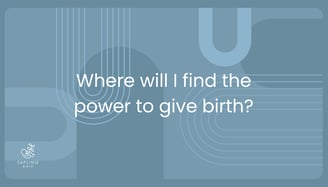 We all search for power when our own seems inadequate. You may hear advice from life coaches, and even within the birth community as you prepare to welcome a baby into the world, that sounds like, "Strength can only come from within yourself." Yet maybe you've noticed that finding true power all on your own is depressingly unachievable. Here's why this advice is not working.
False power is all we'll find when we're searching only within ourselves.
Positive thinking

Self affirmation

Divine feminine

An inner goddess

True power can only come from the indwelling of the Holy Spirit.

Don't let the world twist the miracle of birth into self-worship. We may be able to gain a little inspiration and courage when we focus on our own strength and attributes. But true strength to endure with joy and peace in the middle of difficulty can only come from the help of the One who created our attributes in the first place.

I'm not powerful.
I'm not great.
I'm not divine.

I am stewarding a life that God chose to create through me.
I am a vessel.
But he said to me, "My grace is sufficient for you, for my power is made perfect in weakness." Therefore I will boast all the more gladly of my weaknesses, so that the power of Christ may rest upon me.
- 2 Corinthians 12:9

I welcome the unstoppable power of the Holy Spirit working inside me far more than the temporary self-esteem boost I might receive from focusing on my own insignificant qualities.
No amount of positive self talk and affirmation will replace the humble prayers of a woman who knows she doesn't have the strength needed yet trusts in the promise of an all-powerful, always-present Creator.

"Come, Holy Spirit, so I can feel your presence here with me."

"Jesus - this is so so hard! I can't do this alone. I need your help."

"Father God, let everything I do in this moment bring glory to your name."

"Thank you for choosing me."

"Thank you for using me."